I was born on June 24th, 1987.
Today (it's midnight my time) is my 26th birthday.
I have very mixed feelings about this birthday. One, is because it will be four years until I'm 30
And another reason is because of how much things have changed.
Don't get me wrong, I haven't changed much over the years.
I've always been a nerd, rarely, if ever, got into trouble
and still am the crazy person that I was 10 years ago.
BUT
there are some aspects that have definitely changed.
My oldest daughter is turning five on Wednesday
*sobs* she's getting so big!
Although I am/have been a mother for the past 5 years, that's not what I'm focusing on today.
Today is about personal growth.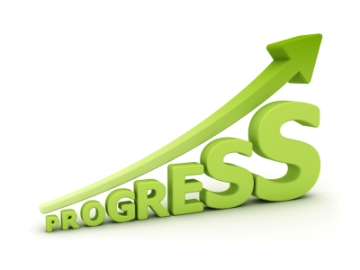 When I look back on my life, I see all the missed opportunities,
failures, achievements, happy moments,
and moments of complete despair.
Everything that I went through has led me to THIS moment, THIS point in time.
Are things perfect?
Far from it. But I am loving every minute of it
(even when I do get depressed and need a giant kick in the a**)
Luckily, I have a group of awesome friends that have yanked me off my unicorn and beat me whenever I need it. (They love doing it too, don't let them fool you)
But before my sleep deprived brain gets anymore rambly,
I just wanted to take this time and say:
THANK YOU!
Thank you to everyone that has ever put me down, made me sad, or made my life hell.
I have grown stronger because of you.
Thank you to everyone who ever said that I would never do anything with my life.
That I would be nothing but useless.
Because of my anger towards you, and the feeling that no matter how stupid
or useless you thought/think I am that I KNEW that I wasn't and
had something to prove,
I am now a published author.
WHICH I WILL HAPPILY RUB IN YOUR FACE!
(yeah, that's me bitches!)
And also, a very heart felt THANK YOU
to those few who have always stuck by my side,
who believed in me when I had nothing left to believe in.
You guys are as much a part of my success as I am, if not more so.
I wouldn't be alive (literally) if it wasn't for you.
I love you guys.
So, to end this rather disjointed blog I have to say only one thing:
I'm living proof that you can take any situation, any childhood (if you know me, then you know that mine was far from happy) and overcome it.
Whether you believe in yourself or not,
you have the ability to become everything that you want,
because you are capable.
You are priceless.
And the only way you will become what others tell you that you are is if you give up,
and give into their negativity.
Never do that, because you are so much more than what they want you to be!
Hope you guys have a great day,
and a very merry un-birthday to you!